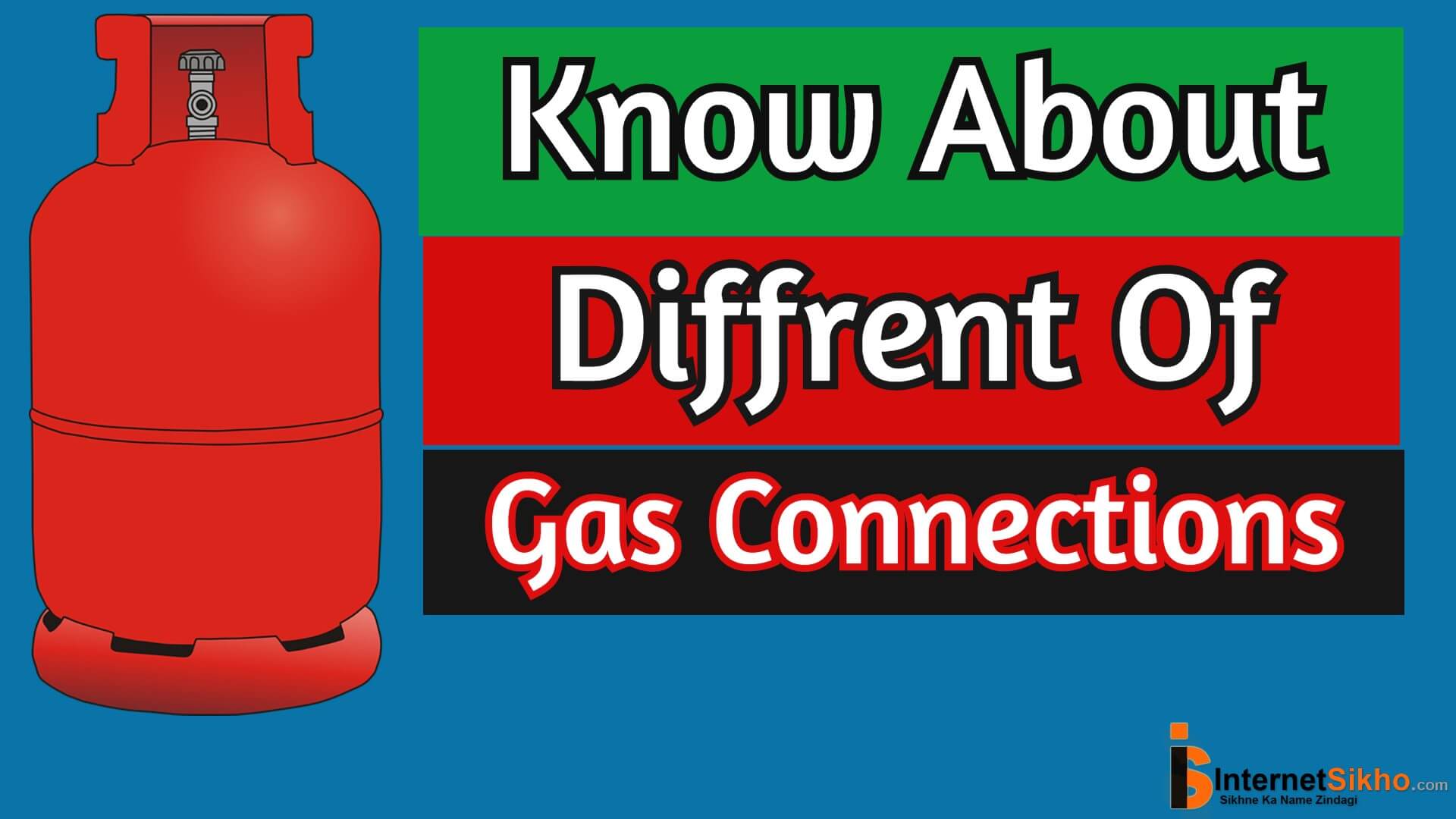 DIFFERENT GAS CONNECTIONS YOU MUST KNOW ABOUT
LPG or Liquefied Petroleum Gas is one of the most versatile and multifaceted substances. It has
countless uses, from powering vehicles to being used as cooking gas in homes as well as
commercially. It is usually found in a gaseous state and is stored in pressurized containers (gas
cylinders) for most purposes. It is an environment-friendly gas and is made using a mix of petroleum
products such as butane and propane.
KEY USES OF LPG
1) Cooking
2) Fuel replacement for petrol and diesel
3) Industrial usage- cutting glass, confectionery industry, steel industry
MAJOR LPG CYLINDER PROVIDERS
There are three leading LPG cylinder connection companies, all of which are state-run companies
and are stated below:
1) Indane Gas (run by Indian Oil Corporation)
2) Bharat Gas (run by Hindustan Petroleum Corporation Limited)
3) HP Gas (run by Hindustan Petroleum Corporation Limited)
All these companies provide gas connections all over India. Also, connections are transferrable and
can be transferred from one part of the city to another and even outside it. These companies make
gas connection available to all and also participate in governmental schemes by providing subsidies
to the eligible customers. One can register for a gas connection through the online portal of the
respective company and even through traditional offline methods.
PROCEDURE TO BOOK A LPG GAS CYLINDER
1) Firstly, a consumer needs to submit an application to any of these three LPG suppliers.
2) The application process can be completed online or offline according to the consumer's
convenience.
3) If applying offline, one needs to visit the distributorships in their locality and collect the
application form.
4) The application form is to be filled and submitted at the same office, along with the identity and
address proof documents.
5) This is done to ensure that each household receives only one LPG connection and to regulate
and maintain the number of LPG cylinders in the market.
6) When the application process has been completed and is accepted by the company, the
consumer will receive a notification from the company by a message on their phone number. The
person would soon receive their first gas cylinder delivered at their residence.
7) Subsequent cylinders can be booked through a text message or online through the mobile
application of the respective company.
DOCUMENTS REQUIRED FOR GETTING A NEW LPG CONNECTION
When applying for a new gas connection, consumers need to submit some documents that are
required along with the completely filled application form. The documents that need to be provided
are mentioned below:
1) PROOF OF IDENTIFICATION
Any one of the following identity proof is needed :
a) Passport
b) AADHAR card
c) PAN card
d) Driving license
e) Any government issued photo ID
2) PROOF OF ADDRESS DOCUMENTS
Any one of the following documents need to be submitted as address proof:
a) Passport
b) Ration card
c) Driver's license
d) Credit or debit card statement
e) Bank passbook
If you require a new LPG gas connection, you can choose your supplier company and follow necessary procedure.